THE INSIDE STORY ON VAN MUELLER WITH JIM RUTA
Thur Oct 24, 2019 | Toronto, ON
You are invited to a world premiere event. Join us on October 24th, 2019 from 8am to 5pm at the Toronto Airport Marriott. Register now. Seating is very limited. You will receive 6 CE credits.
Secure Your Seat
Learn More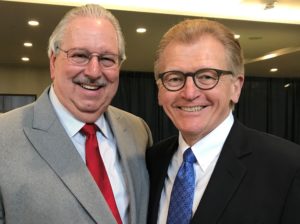 How It Will Help You?
Discover the inside story on what a world-class producer like Van does to qualify for MDRT Top of the Table before April each year. 
Get the practical interpretation of those activities from one of the world's leading life-insurance tacticians – and Van's coach.
Get to know Van and how he runs his business so you can model it in yours.
First 50 tickets receive a VIP seating.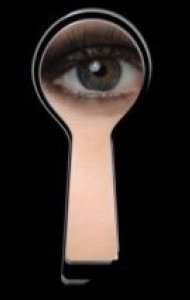 Practice Management Secrets of the Stars!
Answers to the questions you always wanted to ask… and need to know!
Would like a peek behind the curtain of the day-to-day operations of a top producer? Would you like to know the inside story on what top life insurance advisors do to generate their iconic production? Not just what they do – they tell those stories on stage, but more importantly, "How" they do what they do. And "When". And "Why"? And "How Often". We are talking the back story here.
What if you could get enough of the story that you can honestly copy it and just maybe do some of their extraordinary production?
Now you can with "Jim Ruta Advisorcraft – Inside the Advisors Study". Invest a day to learn the inside scoop about what makes top advisors, leaders in the industry. Get the details on the day to day operations of a major producer so you can improve your operation too.
Get answers to the process and prospecting questions you don't have answers to about some of the best agents ever. Get clarity on running your business by learning how top performers run theirs. Watch and listen in as top tactical coach, Jim Ruta helps you get the inside story on some of the world's best life insurance agents.
This series starts with Van Mueller of Milwaukee, Wisconsin. Van writes hundreds of policies each year and now routinely qualifies for MDRT's Top of the Table before the end of March annually. That's a qualifying income of over $1 Million USD in just three months. Van speaks to advisors around the world and is a three-time favorite at the Canada Sales Congress.
You've seen him for 45 minutes on stage – now learn from him for a day! Jim coaches Van and will ask the tough questions so you get the whole story and can use Van's ideas in your business. You'll get Van's answers to the behind the curtain questions you need to model what he does and take your business to the next level. Jim will explain what Van's answers mean to do and how you can apply this new knowledge to transform your business. You'll not just what Van does but HOW he does it. There's never been a presentation like this before anywhere and this one session alone will be worth the price of admission.
Get Detailed, Personal Answers to Important Questions like these…
What do you "do"? Why do you do it?

What do you say to get all the prospects you need? What sources do you use? Your favorite approach?

What is your sales process? Is it similar each time?

What sort of fact-finder do you use? How do you handle compliance?

How do you practice your approaches?

How long are your sales meetings?

What does your staff do for you?

What's your most common, favorite approach?

How many clients do you have? How do you handle so many cases each year?

How do you handle annual policy reviews?

How do you deliver policies?

When you are working, what is your weekly schedule? How many weeks off do you take?

How do you track your performance?

How is your business set up?

What's your best recommendation to someone who wants to do what you do?
This is a never seen before two-person show that will keep you at the edge of your chair and learning all day. With your registration you'll receive a:
One-year subscription to Advisorcraft Online- for a wealth of tactical and strategic reports to help you stay your best – $300 Value

A review Webinar in 90 days to help you maintain your momentum – $49 Value

Workbook to complete for your version of the business plan – $25 Value

Complimentary 30-minute coaching call to help you integrate what you've learned into your business – $300 Value

Copy of the best seller, "How to Win Sales and Increase Profits" $25 Value

Copy of Meeting Notes as compiled by Jim Ruta – Priceless

5% discount on business coaching
Event Schedule
October 24th, 2019
Welcome and Introductions
Inspiration – Ideas for Implementation
Communication – Ideas for Implementation
Using Questions – Ideas for Implementation
Organization – Ideas for Implementation
Numeration – Ideas for Implementation
Best Ideas – Ideas for Implementation
Question & Answer and "Best One Thing" Takeaways
If you are staying over in Toronto the night before the event, please ask for the "Advisorcraft Coaching Event" rate to save on your accommodations.
Where It's At
Toronto Airport Marriot Hotel
901 Dixon Road, Toronto, ON
Spots Are Very Limited
Your investment is $495 plus tax
Registration is transferable but there are no refunds
Get in Touch
If you have any questions about the event please let us know. 
Sponsors
Thanks for supporting our event!